There's a new dentist in Chelsea, NYC, and she's all about discovering your best smile. There's nothing cookie-cutter about you, so why should your smile look like anyone else's? (Hint: It shouldn't.)
Your smile is the window to your best self, and Dr. Elena Johnston unlocks that window and opens it wide.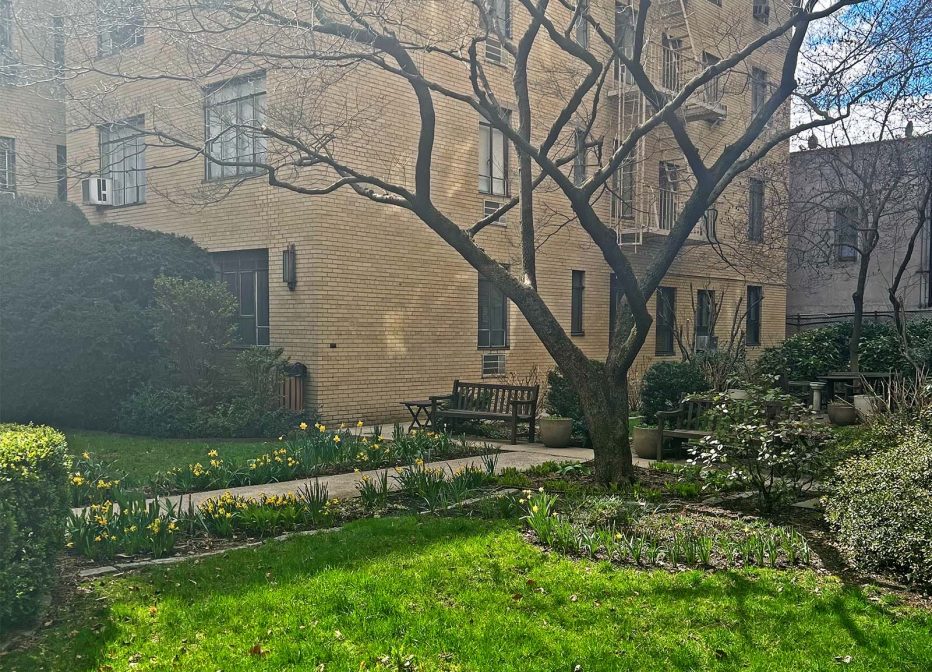 Contemporary Art –
Contemporary Practice
Shine Dentistry is located in the historic Art Deco Chelsea Gardens complex, which is fitting because Dr. Elena is an art lover.
Uh oh. Snooty and scary, right? Wrong! Dr. Elena's taste in art is playful, colorful, and easygoing – like Dr. Elena herself.
Some of her favorite mainstream artists include Damien Hirst, Kaws, Nicholas Party, and Yayoi Kusama. What about up-and-coming artists? Felipe Pantone and CJ Hendry.
"I was able to get three limited edition/limited drop CJ Hendry pieces that were on auction two years ago," said Dr. Elena. "They are three framed dollar signs. When you get up close, you notice that they are actually carpet. I don't like anything too serious. I just bought my friend a vintage Barbie and Ken print for his house. That photographer is kind of fun because it's light-hearted."
But how did a dentist become such a fan of fun contemporary art?
"This whole interest came about thanks to my cousin, John. He studied art in college, and he is probably the one who introduced me to/allowed me to explore art, specifically in NYC. As broke college kids, he would always take me to the gallery openings for the wine, but he taught me how to appreciate different mediums. Before COVID, he gifted me museum memberships for my birthday. He used to frame for Sotheby's and now handles restoring, manufacturing, and transporting large pieces, so he still is probably my biggest connection to the industry. I tried ceramics and jewelry making in college, but it didn't go very well, so I'll stick to being a spectator!"
Dr. Elena dreams of having rotating art featured in her dental office – a cool way to support artists just starting out or to feature work usually displayed in local galleries.
As you've probably guessed by now, aesthetics are important to Dr. Elena. Impeccable oral health is at the root of what she does, but it's got to look good too. Invisalign, veneers, whitening, and digital dentistry — when you want to look your best for a date or a job interview, Shine Dentistry has got you covered.
Hungry for the Very Best in Chelsea, NYC
Speaking of teeth, Dr. Elena loves food. (Oh boy. Terrible transition!) But really, she appreciates a good meal.
"My grandfather was a chef," said Dr. Elena. "My mother didn't learn how to cook from him, but because of his influence, she can definitely pinpoint good food. She's the one who is always down to go to restaurants with me. She often tells me about the new spots, or if I suggest one for her, chances are she has already been."
Does she have any favorite Chelsea restaurants?
"There is a newish restaurant near the office called Shukette that I've been to too many times. I have actually told lots of patients about it. I feel like I'm promoting it!"
Right at Home in Chelsea, NYC
It's clear that though Dr. Elena is new to the neighborhood, her office will fit right in with the Chelsea vibe. Hip without being pretentious, friendly, and fun but still serious about giving you the best care possible.
Welcome to Shine Dentistry!
Book now